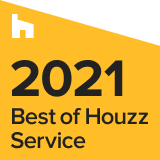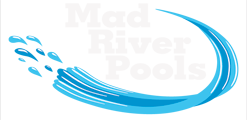 Proudly serving the Central Florida community since 1998, Mad River Pool Construction is one of Central Florida's most experienced and professional swimming pool contractors.
Mad River Pools specialize in the installation of new and remodeling of existing In Ground Fiberglass Pools, Polymer/Concrete (vinyl-lined) Pools and Concrete/Gunite Pools. We also have an extensive background in the installation of In Ground Spas. Spools and Swim Spas.
Mad River Pool Construction is your one source provider for all phases of your pool project including:
Permitting
Pool Excavation & Installation
Pool Decking and Patios (Concrete w/ Kool Deck, Pavers, Travertine and more)
Electrical Work
Screen Enclosures
Landscaping Design & Build
Low Voltage Lighting
Irrigation Repair and Install
Retaining Walls
Mad River Pool Construction is proud dealer of Latham Pools, the
largest manufacturer of fabricated pools in the world

:


Swimming Pool Renovation and Remodeling
Does your vinyl pool need a new liner? Does your concrete pool need re-surfacing? Is the deck old, cracked and in need of a facelift? What is the condition of the pool's edge or coping?
Mad River Pools has many years of experience in the renovation, remodeling and repair of existing swimming pool environments.
We can change the layout of a pool, remodel the interior and exterior of the pool, or even remodel the patio that surrounds the pool. This combination of services can rehabilitate the pool and bring your backyard oasis back to life.
Does Your Vinyl Liner Pool Need Renovation and Repair?
Mad River Pools also specializes in the repair and renovation of existing vinyl liner pools. If your vinyl liner is leaking, torn, rotten or just in need of repair we can help.
Give us a call at 407-810-3453 or click here to schedule a free no obligation consultation.
Our pool installation professionals are the best in the business.
We Guarantee it!!
Every project needs a plan!
Schedule a consultation with Mad River Pools before you get started!