Central Florida's most experienced Fiberglass Pool Installer
No matter what your Fiberglass pool needs may be, Mad River Pools has you covered!!
Mad River Pool Construction is Central Florida's most experienced and professional contractor for in-ground Fiberglass Pools. Mad River Pools specializes in fiberglass pool installation and fiberglass pool renovation.
Mad River Pools carries a vast amount of Fiberglass Pools designs and sizes to choose from. Our manufacturers include Pacific Pools, San Juan Pools, Sun Pools, Viking Pools and more. All of our fiberglass swimming pools carry limited lifetime warranties from the manufacturers for the pool's structure. We can even install custom tile borders on site to add to the look of your new pool.
All installation work is done by Mad River Pool's licensed pool installation professionals, and our construction time frame is usually 1.5 to 2 weeks "dig to deck". If you would like to install yourself, our fiberglass pools can be installed by the homeowner (with limited supervision by Mad River Pools) with savings of up to $3-$4 Thousand Dollars, depending on the size & shape.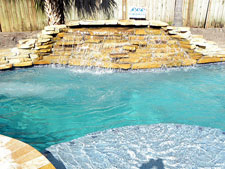 In-Ground concrete/gunite pool installation. From start to finish Mad River Pools has you covered.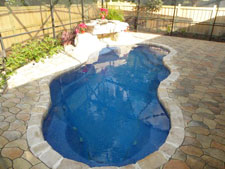 We are Central Florida's most experienced contractor for in-ground Fiberglass Pools.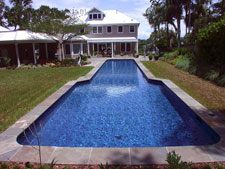 Enjoy the Total Custom Design Flexibility of a Mad River Pool Vinyl Liner Swimming Pool!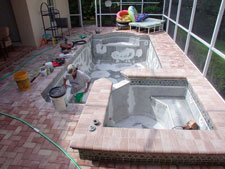 We specialize in the renovation, remodeling and repair of existing swimming pool environments.
Does Your Fiberglass Pool Need Renovation and Repair?
Mad River Pools also specializes in the repair and renovation of existing fiberglass pools. If your fiberglass swimming pool is in need of patching or repair, or your pools coping or deck is crumbling give us a call at 407-810-3453 or click here to schedule a free no obligation consultation. For more information on our fiberglass swimming pool renovation and repair services please visit our Renovation/Remodeling section.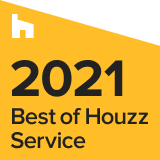 SCHEDULE A CONSULTATION
Every Project Needs A Plan!
Schedule a consultation with Mad River Pools before you get started!